[Please note: Some of the links are affiliate links which means I make a small percentage of the sale, at no extra cost to you. I only recommend products or services I trust and find useful for my readers. You can always google them if you don't want to use my link. Thanks!]
If you suffer from recurring or persistent back pain and are currently looking for the best heating pads, then there is no better time than now to look at the 9 best heating pads available on the market.
I scoured the internet to search and review the best heating pads in the market to save you time and the confusion from the myriad of information you will find online.
In this article, you will learn about each heating pad's features, benefits, and my favorite stand-out features of each one!
So, if you are on the lookout for the best heating pad to help with your back pain, read on!
What Are Heating Pads?
Heating pads are a must-have for baby boomers with back pain. They provide you with warmth and comfort when you need them the most, making them an essential part of your home health care kit.
Applying heat to affected areas helps reduce muscle aches and pains that come from any number of causes, including joint pain from arthritis, tender or achy tissues from fibromyalgia, or recurring muscle spasms and cramping tension from back pain.
Whether you plug one into an outlet near you, move around with a portable, battery-operated one, or enjoy the benefits of moist heat from pads you can warm up in a microwave, this list will narrow down the choice for you!
What Is The Best Heating Pad?
Here are my top picks for the best heating pads available in the market for Baby Boomers suffering from back pain:
Check out this list below to see which heating pad is best for you!
PURE ENRICHMENT PureRelief XL features InstaHeat technology, full-body relief, super soft micro plush fabric, and 2-hour auto shut-off.
It also has a versatile use–for both home and travel purposes. This heating pad is perfect for baby boomers with back pain because it will provide instant relief from pain due to its InstaHeat Technology which heats up faster than other heating pads out there!
Enjoy a rapidly heating pad with an ergonomic LCD controller featuring six heat settings from warm to high based on your needs.
Therapeutic 12" x 24" heating pad provides targeted heat therapy to help bring temporary relief to sore muscles and help ease muscle tension for the back, shoulders, abdomen, legs, and other large muscle groups.
Gentle, machine-washable fabric feels soft and comforting on bare skin and offers maximum comfort for daily use.
The built-in safety feature includes an auto shutoff after 2 hours of continuous use to prevent overheating and skin burns. You can also use the convenient Stay-On feature to keep the heat going as long as you like.
The 9-foot long cord allows you to use the heating pad anywhere you'd like such as your bed, couch, or favorite chair.
Guaranteed 5-year warranty.
My favorite feature: An auto shutoff feature and an extra long cord (9 ft) makes PURE ENRICHMENT PureRelief XL one of the most convenient and practical heating pads.
The best heating pads for baby boomers with back pain are those that give the most relief and comfort, heating up quickly and evenly to provide a soothing sensation.
One of the best heating pads for this is SUNBEAM Premium King Sized Heating Pad with Xpress Heat Technology. It features a 12 x 24-inch premium king-size heating pad.
This electric heating pad comes with an easy-to-read digital controller that has different temperature settings so you can set it at whatever level you need for maximum comfort.
Do you fall asleep easily? No need to worry as this Sunbeam Heating Pad also features a 2-hour auto shutoff option.
Feel the heat in 30 seconds with XpressHeat technology for fast pain relief.
Provides extra heat coverage on the affected area or body part to deliver fast, soothing dry heat therapy.
Customize treatment with six heat settings using the premium controller with a backlit digital screen for visibility in the dark.
A Heat Meter gradually glows to indicate progress as the pad heats up.
The premium pad is designed for flexibility and maximum comfort with soft, plush fabric; the entire pad is fully machine washable.
Durable for years of use with a 5-year limited warranty.
My favorite feature: The SUNBEAM Premium King Sized Heating Pad Xpress Heat Technology comes in handy if you want heat FAST!
If you're looking for a heating pad that can wrap around your shoulders and throughout the length of your back, the VICSAINTECK Large Electric Heating Pad Soft Heat Pad Wrap is a great option for you.
This heating pad is designed to be snug with ultra-soft flannel material which makes it very gentle on the skin, yet effective at heating up your back.
VICSAINTECK Large Electric Heating Pad Soft Heat Pad Wrap also has a timer that will automatically turn off after 2-hours to conserve energy and prevent burns caused by excessive heating.
3 fastener buttons – pad fits snugly by buckling the 3 pairs of buttons. If you want it to feel loose and comfortable, you can only button 1 or 2 pairs of buttons.
Made of high-quality flannel material which make you comfort while you wearing the electric back warmer heat pad.
Insulated heating wire with NTC helps monitor real-time temperature and prevent overcurrent and overheating.
Allows you to adjust 6 heat settings to accommodate your preference while providing effective heat. 2-hour auto shutoff saves energy and prevents burns caused by overheating.
30-day free return and 365 days warranty service.
My favorite feature: For full coverage from shoulder to low back warmth and comfort, the VICSAINTECK Large Electric Heating Pad Soft Heat Pad Wrap is hard to beat!
The UTK Infrared Heating Pad has a memory function controller which allows you to set your preferred heat level so it doesn't need to be adjusted manually every time you use it.
It also features 20 natural jade stones that are guaranteed not to emit any electromagnetic field (EMF) radiation for added comfort.
The UTK Infrared Heating Pad is also adjustable as it comes with a velcro belt to fit your body size. UTK heating pads can be used anywhere on the body but they are best suited for lower back pain relief.
The built-in safety feature turns the heat off after 4 hours of continuous use, or you can keep the heat going as long as you like.
The heat from the natural jade stones penetrates much deeper.
Different from other traditional heating pads, our heating pads use carbon fiber to generate heat.
The long velcro strap is adjustable which also allows for different positioning on your body. This pad can be wrapped around your back shoulder lumbar with ease.
24/7 customer service and 3 years warranty.
My favorite feature: I love that this heating pad uses infrared heat to penetrate deeper tissues.
Also, who doesn't like to set the temperature only once and forget about it? With the UTK Infrared Heating Pad's memory function controller, you can!
Don't you love it when companies like the makers of Cueheat Cordless Heating Pad make it their mission to provide products that help people live life without pain?
Cueheat's heat pads are cordless, which is perfect for those who don't want to be tethered down by cords or wires while they relax and enjoy the warmth of their heating pad.
They use advanced technology in order to reduce both weight and power consumption so that you can get maximum comfort without using up the battery quickly.
Cueheat Cordless Heating Pad uses an intelligent heat settings controller is powered by a 7.4V 4000mAh rechargeable lithium battery.
Three heat settings – Red is high temperature, Blue is medium temperature and Green is low temperature.
The heat belt always works around 6-8 hours if used at the low-temperature level.
The wireless heating pad can hand warmer, back, belly and legs at 149F (65℃).
Portable and convenient
Intelligent switch lets you warm up your back, stomach, or hands
My favorite feature: A portable heating pad that lets you warm up your back, belly, and hands – ALL at the same time – what's not to like?
It's amazing how heating pads have evolved over the years. Gone are the days of heating up old towels or heating pads that were really just glorified heating blankets.
Now, there is a new wave of heating pads for baby boomers with back pain that are designed to be far more effective than ever before.
The ARRIS Heating and Massaging Pad come with 5 vibration modes that help to increase circulation in the muscles as well as relieve muscle tension in your low back.
It's made of soft, comfortable material that contours to the shape of your back. This heating and massaging pad also have 7200Mah rechargeable battery which means you don't have to worry about cords or wires.
Far Infrared (FIR) therapy is scientifically proven to be more effective than conventional heat therapy since it penetrates deeper into the skin without causing skin injury.
Uses high-quality motors to provide double vibration massage for deeper muscle relaxation.
Large capacity battery works for up to 10 hours.
My favorite feature: Sometimes heat alone is not enough to relax tight back muscles. When ARRIS Heating and Massaging Pad combined heating with massage, it solved the problem!
If you do not like the dry heat coming from electric- or battery-powered heating pads, then you might want to try moist heating pads you can easily warm up using a microwave.
The PhysioNatural Microwavable Moist Heat Pad is an excellent heating pad for anyone looking for the comfort of moist heat.
The sectioned chambers ensure that the heat is evenly distributed, and the extra-long hook and loop straps make it easy to secure it in place, while the plush minky fabric cover is soft and comfortable.
Constructed with multiple chambers and hand-packed to the perfect fullness, the filling stays put when you shift position, ensuring even heating of all target areas.
Flax seeds provide deep, penetrating moist heat.
Focuses heat where you need it most for up to 20 minutes.
Ergonomically-shaped to conform to your body for a comfortable fit.
Plush minky fabric cover treats your skin to pure softness.
Refund policy – 100% of your purchase price, no questions asked.
My favorite feature: Nothing like using moist heat to relax tight, cramped, or tense back muscles. Plus it sits perfectly on the low back while sitting, standing, or walking.
If you are looking for a versatile heating pad that you can also use as a moist or cold therapy pad, then this is the one for you!
NATURE CREATION Herbal Heating Pad combines into one product the concept of heat and cool therapy, together with aromatherapy- giving you an added value over a regular heat pack.
It comes with two elastic straps which will ensure it stays securely on your body while you are using it regardless of how active you might get.
NATURE CREATION Herbal Heating Pad combined a mixture of 10 different herbs and grains that fill the air with a relaxing and soothing natural aroma to help ease your muscle tension and stress.
Aromatherapy– fills the air with a relaxing and soothing natural aroma.
Flexible design allows you to apply the pad to your spine, lower and mid-back, stomach, and other various body parts, while enabling you to remain active and move freely.
Simply heat In the microwave for heat therapy or chill in the freezer for cold therapy.
1-year warranty.
My favorite feature: The versatility of having a hot or cold therapy option, with the added bonus of aromatherapy makes this an easy choice for a lot of people!
If you're like many baby boomers, heating pads are a godsend for reducing pain and inflammation after an injury or surgery.
But sometimes, microwaveable heating pads can be tricky to use because they either don't provide enough heat or tend to leak hot gel or water.
That's why I recommend Dr. Jeff's Authentic Clay Heating Wrap. It provides soothing warmth that penetrates deep into your muscles with no drips or leaks!
What makes this heating pad different is that it uses 2 lbs of all-natural clay beads which conform perfectly to your body shape so there's no need for complicated straps or belts.
And best of all, these heating beads are hypoallergenic and unscented so they won't trigger sensitive allergic reactions.
Doesn't not mold or mildew like a rice bag or other neck and back warmers with flax, wheat, buckwheat hulls, herbs, beans, cherry pits, or other grains. If you're allergic, this heated pad has no fragrance.
Unlike gel packs, this spa-quality neck and back warmer easily molds and forms to various body parts.
Dr. Jeff's Clay Beads Clay Heating Wrap is the longest plush neck/back heater you can buy (27 inches). It is long enough to warm and treat lumbar pain, abdominal cramps, sciatica, pinched nerve pain, and more.
Odorless cover and filling do not trigger allergies.
The plush cover can be easily removed to be washed and freshened.
My favorite feature: I liked how Dr. Jeff's Clay Beads Clay Heating Wrap used all-natural and hypoallergenic clay beads for sensitive or allergy-prone baby boomers.
Summary
If you're a baby boomer who suffers from back pain, heating pads can be an excellent way to find relief.
The heating pad market is exploding with new and improved heating pads that are designed for more than just warmth – they include features like moist heat therapy, aromatherapy, cold therapy, or even massage!
If you've been struggling to decide on which heating pad suits your needs best, I hope this article will help make your decision easier.
As always, thanks for reading!
Frequently Asked Questions
How do heating pads work?
The heating pad works by heating up part of the body through the transfer of heat generated by electricity or through convection from a warm object, e.g., gel, bead, water, etc.
Heat therapy is an effective remedy for back pain because it boosts circulation, which then allows nutrients and oxygen to travel to joints and muscles.
This circulation aids in the recovery of muscles that have been damaged, as well as the reduction of inflammation and back stiffness.
Are Infrared heating pads better?
Infrared heating pads are a well-researched and safe therapy that many patients use to alleviate their pain from injury at home without having to worry about the dangers of burns or the negative effects of medications to control pain.
Can a heating pad damage your kidneys?
Heat illness from prolonged exposure to heat (hyperthermia) can cause injuries to the kidney.
Signs and symptoms of hyperthermia include dehydration, low blood flow injury due to low blood pressure, high blood potassium, accumulation of acid in the body, and clogging the kidneys with muscle proteins (myoglobin) that can be produced in excess during heat illness.
Prolonged use of heating pads is not recommended.
Is heat good for arthritis pain?
Heat, such as applying heat pads to aching joints, taking hot baths or showers, or submerging painful joints in warm paraffin wax, may help to relieve arthritic pain and discomfort for a time.
How often should you use a heating pad?
It is not advised to use a heating pad while sleeping since it may result in a burn. Use a heating pad for only 15-30 minutes per hour.
To help minimize the risk of burns, put towels between the heating pad and your skin.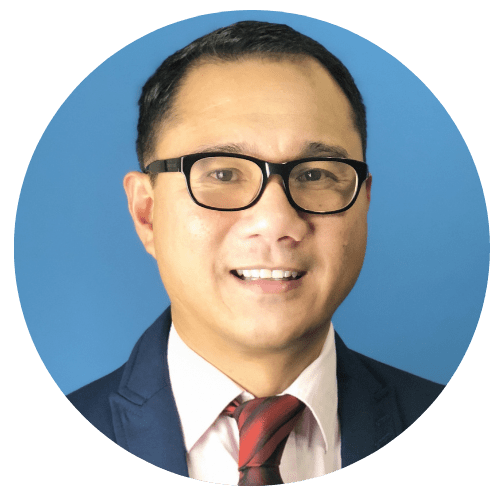 Dr. Lex Gonzales, PT, DPT is an author and speaker who has been working as a licensed healthcare professional for over 24 years. On drlexgonzales.com he provides quality information and practical solutions you can use to achieve the best version of your healthy self.