[Please note: Some of the links are affiliate links which means I make a small percentage of the sale, at no extra cost to you. I only recommend products or services I trust and find useful for my readers. You can always google them if you don't want to use my link. Thanks!]
As we age, we tend to experience more muscle soreness and less flexibility before or after an exercise or physical activity.
A foam roller can help with both of those problems!
Foam rollers are cylindrical foam bars that you roll over your muscles to break down lactic acid buildup, loosen up fascia and other soft tissues, and help relieve pain.
They also provide a stretching workout for the surrounding muscles.
The best rollers will fit most people's budgets and needs – which is why I've done all the research for you!
These are the 7 best foam rollers available on the market to help with muscle soreness and improve their soft tissue flexibility.
So, if you are looking for the best foam rollers today, read on!
What Are Foam Rollers?
Foam rollers are foam cylinders that people use to massage or stretch their muscles.
They can be used before or after a workout, for recovery, rehabilitation, and injury prevention.
They are also used by physical therapists because they provide deep tissue massage while also providing micro stretches to different muscle groups.
There are many different types available on the market today with each one targeting specific muscle groups.
What is the Best Foam Roller?
Here are my top picks for the best foam rollers available in the market for Baby Boomers who want to relieve muscle soreness and improve soft tissue flexibility:
Check out this list below to see which foam roller is best for you!
The TriggerPoint GRID foam roller is one of the best foam rollers on the market. It is made with durable construction and a multi-density exterior.
It also includes access to a free online instructional video library.
The foam roller is 13 inches in length and 6 inches in diameter, so it works great for foam rolling larger muscle groups to relieve muscle tension in the lower back, hips, hamstrings, quads, and calves.
The surface pattern of the TriggerPoint GRID is ideal for rolling through a tight or sore muscle, knots, and kinks.
The proven durability and superior effectiveness of the GRID have helped make it a trusted tool for physical therapists, massage therapists, athletic trainers, and professional athletes.
Withstands repeated use while maintaining shape and integrity.
The textured surface is ideal to address muscle tightness.
TriggerPoint GRID is constructed from quality materials that won't break down or lose shape from repeated use.
Begleri are vibrating foam rollers that are great for muscle soreness and flexibility.
The features that make Begleri foam rollers different from other foam rollers are their 4 levels of vibration massage intensity, different massage textures, long battery life, and their own app you can download on your smartphone.
Professionally designed for athletes & fitness enthusiasts of all levels.
Relieves muscle soreness quickly and aids in relieving pain.
High-density anti-slip EVA foam provides excellent vibration transfer.
An excellent textured roller for deep tissue and trigger point massage for arms, legs, and back.
A must-have fitness accessory that delivers the highest penetration of deep massage of tight muscles for pain relief.
Begleri Vibrating Foam Roller comes with a 5-year warranty.
OPTP Pro-Roller has superior EVA foam construction for durability and a soft density that makes it comfortable to use.
Plus, it's versatile enough to be used for a variety of fitness applications.
The closed-cell foam construction also means it can be easily wiped clean after use.
Features a softer texture, comfortable compression for gentle relief on large muscle groups and tight areas during self-massage rolling.
Designed to withstand heavy use at the gym or in a clinic.
Traditional foam roller with an easy-to-clean smooth surface.
Ideal for balance and stability exercises such as Pilates in addition to traditional self-massage applications.
36-inches long rollers by 6-inches in diameter.
If you're looking for the best traditional foam roller, the OPTP Pro-Roller is a great option.
The 321 Strong Foam Roller is one of my personal favorites because it has three unique massage zones for varying types of relief.
It also won't lose its shape over time or break down like many other foam rollers do, making it an investment rather than just an expense.
Compact size (12 inches long, 5 inches diameter) allows you to target specific muscle groups and pain points.
Hollow-core design with textured rollers' surface.
The medium-density foam is comfortable to use – making it easy for beginners, but still effective at penetrating the muscle tissue trigger points.
Triple grid 3D massage zones mimic the finger, palm, and thumb of a therapist's hands.
The bottom line: if you're looking for a quality roller at a reasonable price, make sure you consider the 321 STRONG Foam Roller!
The Hyperice Vyper 2.0 High-Intensity Vibrating Foam Roller is one of the best vibrating roller on the market today.
It has a number of features that make it a top choice for anyone looking for relief from muscle soreness and tension.
To start, the Hyperice Vyper 2.0 comes with three powerful speeds of vibration, which can be controlled with just one touch.
This allows you to customize your massage experience depending on your needs. Additionally, the high-intensity vibrating core creates an intense massage that really penetrates deep into the muscles.
The foam roller also features a rechargeable lithium-ion battery, so you can use it wherever you go.
Choose low-, medium-, or high-intensity vibrations, all with just one button intuitively placed on the side for easy access.
3 Speeds of vibration, 2-hour battery life, 3 lbs, TSA approved- carry-on.
Perfect for use in major muscle groups.
Encased in a high-density polypropylene foam for maximum vibration transfer.
The powerful core and German-engineered exterior roller of Hyperice Vyper 2.0 High-Intensity Vibrating Foam Roller offer unmatched power, performance, and durability for anyone looking to move better.
If you're looking for a foam roller that can support up to 1000 lbs and comes with 4 rows of bumpy knobs to help massage your back, then the Acumobility Back Roller is be perfect for you.
This roller is also designed with a spine gap, making it easier to roll out those tight knots in your back. Made with tough molded EVA foam, this roller is sure to last.
With its patented bump pattern and a gap in the center, you won't feel any pressure on your spine.
At 11 inches tall and 7 inches wide, it can hold as much as 1000 pounds.
Wider than most rollers with dense foam so it can carry your body weight without tipping.
Can adequately support your lumbar spine.
Full 30-day money-back guarantee.
The Acumobility Back Roller is a therapeutic and truly effective back cracker that can release knots and trigger points.
The Acumobility Eclipse foam roller is one of the most popular foam rollers on the market.
It's a roller that has been designed with deep pressure to help release muscle tension and tightness as well as improve circulation in your muscles.
This roller also features curves to match the angle of your body, which makes it much easier for you to find those sore spots and work them out.
The Acumobility Eclipse also features a firm density foam to purposely address sore muscles, increase blood flow, and target muscle adhesions.
The first angled Foam Roller!
Wraps around the angles of the body.
5 more pressure strips allow you to release tension in hard-to-reach muscle groups.
This means that you can achieve a more targeted massage or effectively roll your entire body 5x faster.
If you're looking for a high-density foam roller for deep tissue massage and myofascial trigger point release, the Acumobility Eclipse is just the perfect one for you!
Summary
As we get older, we tend to experience more muscle soreness and tension.
This is why it's important to invest in a foam roller that can help massage those tight muscles and relieve some of the pain.
The foam rollers on this list are perfect for targeting specific areas or massaging your entire body.
So, whichever one you choose, you're sure to find relief from those aches and pains.
are easy to use and can be used anywhere.
come sin a variety of different sizes and densities so that you can find the perfect one for your needs.
a great way to improve circulation in your muscles.
can relieve pain and soreness in your muscles.
help improve stiffness.
helps with circulation.
Frequently Asked Questions
Are foam rollers actually good?
Foam rolling is thought to break up adhesions, decrease stiffness, reduce soreness, increase blood flow and reduce tissue tension, resulting in enhanced recovery and performance.
Rolling out your muscles has been proven to decrease tissue tension and improve range of motion, allowing you to move faster and more freely.
Rolling out your muscles before or after a workout has several advantages, but research suggests that foam rolling can be used without affecting muscle performance and strength and may simply be utilized as a less expensive form of soft tissue therapy.
Is a soft or firm (hard) foam better?
A soft foam roller is ideal for those who are new to foam rolling and may be used by almost anybody since it's the most gentle type of foam rollers.
The soft option is ideal for individuals who are unfamiliar with foam rolling or those in need of a more restorative (and less painful) recovery exercise.
Firm (or hard) rollers are excellent for anybody who has extremely tight muscles that need some extra attention or for individuals who are experiencing delayed onset muscle soreness (when it's been 2 or 3 days since your last workout and you're still aching.)
What does a foam roller help with?
Self-myofascial release is aided by foam rolling.
Self-myofascial release can aid in the reduction of muscular tightness, stiffness, and inflammatory symptoms while also aiding in joint motion.
Foam rolling is an excellent way to warm up your muscles before or after activity.
Can I use a foam roller after an injury?
Before beginning foam rolling, speak with your physical therapist or doctor if you're suffering from an acute injury or have any of the following problems: osteoporosis, rheumatoid arthritis, thrombosis.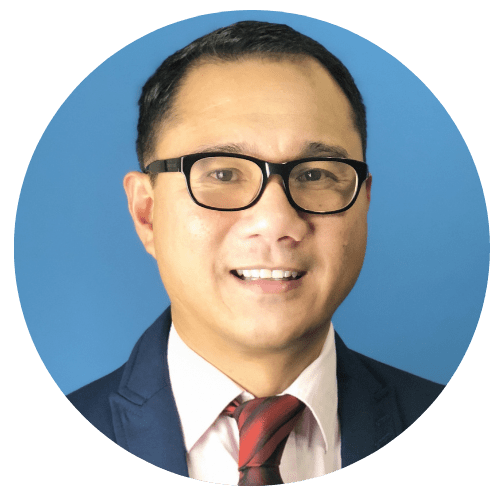 Dr. Lex Gonzales, PT, DPT is an author and speaker who has been working as a licensed healthcare professional for over 24 years. On drlexgonzales.com he provides quality information and practical solutions you can use to achieve the best version of your healthy self.