(Author's Note: This is part of a series of profile articles on individuals whose work and contribution to the research and in-depth study on the science of pain have given all of us hope that indeed there is a sensible solution to chronic low back pain.)
I have two daughters, an eleven- and an eight-year-old. Both are on the stage of superhero adulation, especially Marvel superheroes!
No, they don't want to be princesses or damsels in distress like how the old Disney princesses were.
They love…
No; they want to be like Black Widow, or Iron Man, or Spiderman, or Captain America!
They don't want to wait for their prince charming to save them.
They want to be in on the action. They want to be leaders, not followers.
They don't want to wait for the solutions to be brought to them; they want to solve the problems themselves.
I like that.
I liked that my daughters look up to superheroes who, even though at times are reluctant to be called to action, always answer the call when the situation asks for their unique skills, gifts, or superpowers.
That is the same way I look at the individuals who made influential contributions to the study of pain. They have significantly pushed forward the flywheel of how we've been treating chronic low back pain for the past four to five decades.
I likened it to a flywheel because it takes a great deal of effort to change the treatment model that's been ingrained in the medical establishment for so long.
Just like my daughter's Marvel superheroes, my back pain superheroes also come from different backgrounds and fields of study.
Some of them answered the call because of their own experience with pain, and how it has affected their own lives. Some, because of their desire to help their patients. Some, to move science forward.
They all did it using their own unique skills, gifts, and superpowers.
Much like how my daughters adore their Marvel superheroes, these are my back pain superheroes.
Meet Cathryn Jakobson Ramin
Cathryn published her first story in American Girl magazine when she was in 5th grade. When she found out that a person could write and get paid for it, she was hooked.
And boy, we should all be glad that she kept on writing…
(I'll talk more about this later.)
Over the years, Cathryn worked as a freelance writer with many of the most talented magazine editors in New York.
When she met her husband, composer Ron Ramin, she moved to Los Angeles where she wrote features for the Los Angeles Times magazine and a biweekly column for the Herald Examiner.
But all through those years wrestling with the muse of writing, Cathryn was also fighting a different, albeit more painful, battle with chronic back pain.
Decades of Persistent Back Pain
Cathryn struggled with persistent back pain and sciatica for years. And she too was overwhelmed with perplexing and disorienting treatment alternatives, just like millions of other back pain sufferers.
She wondered…
What's the most effective way to solve her persistent back problem?
Would it really be worth it for her to go out and spend money on a particular treatment intervention? Or would it just drain her wallet?
And which one would leave her in a worse position than when she started?
She reports spending a lot of money on chiropractic treatment, acupuncture, physical therapy, and massage over the years. She also enrolled in Pilates, yoga, Tai Chi, and strength-training classes. She seemed to have tried it all.
By 2007, she was no longer able to sit or walk comfortably for more than a few minutes at a time. There appeared to be no way out of her back pain.
All told, Cathryn spent years and a small fortune on a variety of treatments in an effort to manage her persistent back pain.
Her search for answers
Remember when I told you we should all be glad Cathryn kept on writing?
It turned out that Cathryn became a really superb investigative journalist.
In her search for answers to resolve her chronic back pain, she applied her skills as an investigative reporter and writer to dive deep into the often-complicated and confusing world of the back pain industry.
No, she did not just search Google. Or WebMD. Or YouTube.
She spent six years of intensive investigation, interviewing scores of spine surgeons, pain management doctors, physical medicine and rehabilitation doctors, exercise physiologists, physical therapists, chiropractors, and a host of other bodywork experts!
She was both the patient and the journalist. She went through some of the treatments herself; sometimes even worried that she may cause permanent damage to her own body. But she kept on investigating… asking questions… diving in deep.
She asked the very questions you and I have been meaning to ask but were afraid to ask.
We either didn't know what were the right questions to ask or were afraid the answers would necessitate more questions… questions we didn't have the time or the bandwidth to pursue.
Or, maybe we felt embarrassed; afraid to look ignorant. As if asking to know the answer is more embarrassing than not knowing the answer.
That is why Cathryn Jakobson Ramin is my back pain superhero.
She was the patient we all wanted to be: inquisitive, self-advocating, and unafraid to ask and learn.
As Cathryn writes, "My goal with Crooked is to set the back pain industry's offerings in their proper context so that patients have the information they need to make good decisions; to know what works sometimes, what works rarely, and what can cause harm."
CROOKED: Outwitting the Back Pain Industry and Getting on the Road to Recovery
This is where I met Cathryn Jakobson Ramin, in her book published in May 2017.
I was deep in my own research and writing on my 2nd book when I received a notification from Amazon about Cathryn's new book (I've been reading a lot of books about back pain, so Amazon figured I would benefit from a newly released book).
Cathryn wrote about the back pain industry and what she learned about each of the popular treatment interventions (opioid pain medications, spinal injections, spinal surgery) being used by the still-existent biomedical model utilized by many healthcare providers today.
What she wrote blew the lid off the lack of evidence in the use of opioid pain medications, spinal injections, and spinal fusions as long-term solutions to chronic long back pain.
Her findings were consistent with my own research; having peruse hundreds and hundreds of pages of research articles myself.
I was so enthralled with her writing that I finished reading the 400+ pages of her book in two days!
Without deliberately meaning to, Cathryn exposed the folly of using the biomedical model of medicine that many healthcare providers still use up to this day.
The biomedical model is the flywheel we are all working hard to leave behind. We are pushing the flywheel on toward the use of the biopsychosocial model and, as the developing research and evidence will dictate, even beyond.
Let me explain:
What is the biomedical model vs biopsychosocial model of medicine?
In the simplest terms, the biomedical model of medicine regards disease as the human body having a breakdown due to purely biological reasons. You heal the body by treating the body part that has suffered a biological insult.
That is how you end up with a pain pill, a spinal injection, spinal manipulation or "adjustment", or even spinal surgery. The biomedical model treats the body part; not the whole body.
The biomedical model has been the dominating model of illness used in most Western healthcare settings for several decades.
In contrast, the biopsychosocial model of medicine considers the biological, psychological, and social factors and their complex interactions in understanding your health, illness, and delivery of your health care.
In this article, I gave a step-by-step example of how to treat chronic low back pain using the biopsychosocial model as a framework of treatment.
In Part 2 of her book, CROOKED, Cathryn shared the "realms where solutions dwell".
She wrote about the many components that are needed to be addressed in the treatment of chronic back pain.
She wrote about the role of cognitive-behavioral therapy, utilizing appropriate back rehabilitation exercises, and learning proper movement and postural patterns in chronic back pain management.
Those are different components of treatment; addressing different factors influencing each person's individual pain experience.
That is the value of using the biopsychosocial model of treatment – it recognizes that pain is a multidimensional experience and therefore there is a need to address the total pain experience, and not just the body part.
That is why the latest research and evidence point to the biopsychosocial model of treatment as the most effective long-term solution to chronic low back pain.
Cathryn also mentioned "fear-avoidant behavior," or "pain catastrophizing," or "central sensitization" and their role in prolonging your recovery from back pain.
If you are NOT familiar with those words, it is not your fault. But you just proved one of the thesis in my book, Back Pain Unlocked, – that our incessant use of the biomedical model of medicine for several decades has lulled us all into using "quick fixes" – a pill, an injection, a spinal "adjustment", or a spinal surgery.
Unfortunately, many people are quick to use these "quick fixes," unaware of the adverse consequences as thoroughly brought to light by Cathryn Jakobson Ramin.
Conclusion
Cathryn Jakobson Ramin, through her experience both as a patient and a journalist, used her superpower of investigative reporting and writing to pull back the veil the back pain industry has been hiding behind for decades.
She used her gift of writing to point the millions of back pain sufferers toward the answer to their perplexing and frustrating quest for a long-term solution to their chronic low back pain.
Cathryn may not be Black Widow, or Iron Man, or Spiderman, or Captain America, but she used her unique superpowers to answer the call to help the millions of people suffering from back pain.
For that, Cathryn Jakobson Ramin is my back pain superheroine!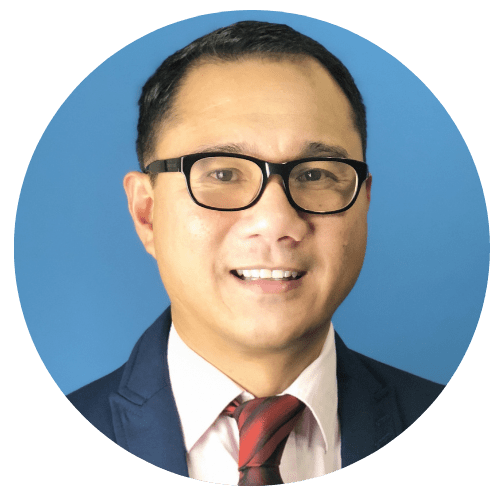 Dr. Lex Gonzales, PT, DPT is an author and speaker who has been working as a licensed healthcare professional for over 24 years. On drlexgonzales.com he provides quality information and practical solutions you can use to achieve the best version of your healthy self.