[Please note: Some of the links are affiliate links which means I make a small percentage of the sale, at no extra cost to you. I only recommend products or services I find useful for my readers. You can always google them if you don't want to use my link. Thanks!]
Are you looking for the best ice baths available in market now?
You've likely heard about the benefits of ice baths from your best friend, or you've read about it in a magazine, or saw it on social media.
But what are they really good for? And how can you get the best results?
I'll answer these questions and more so that you know everything there is to know about this incredible emerging tool for high performance.
When most people think about ice baths, they think of athletes or fitness enthusiasts. But the fact is, anyone can benefit from this practice.
There are many reasons to take an ice bath, but some of the most common reasons are to improve recovery time, reduce inflammation, improve performance, and even boost your immune system.
In a world where everything seems to move at lightning speed, it's more important than ever to take the time to focus on your health; what could be better than an ice bath to quickly help you do just that?
Keep reading to find out the best ice baths available in the market now, and the incredible benefits you can expect!
What are the best ice baths?
There are a variety of different ice baths on the market, but not all of them are created equal.
At the end of the day, the best ice bath is one that caters to your specific needs, has the right features you're looking for, and at a price that fits your budget.
Here are the best ice baths available in the market right now:
PLUNGE
PLUNGE | A Revolutionary Cold Plunge Ice Bath
PLUNGE is the finest way to experience ultimate cold water therapy.
With their fair share of celebrities and athletes endorsing the product, PLUNGE is unapologetically creating the ultimate cold plunge experience.
It's a large tub with sophisticated cooling, filtration, and sanitizing technologies that provides cold and clean water whenever you need it.
All you have to do is fill it with water, turn it on, and adjust the temperature!
This is one of the best cold plunge tub for sale in the market today.
Has the option to set the temperature automatically rather than dumping in ice to bring the temperature down.
Safe for indoor or outdoor use.
Built-in filtration for better sanitation.
Verdict: Best over-all ice bath currently available in the market.
If space is a consideration for your decision, consider this foldable ice bathtub from PLKO.
This is an excellent option if you are looking for an entire body ice bathing but does not have the space to permanently store a tub in your place.
The waterproof PVC, thermal insulation pearl cotton, and wear-resistant peach skin suede fabric layers of this freestanding ice tub are all resistant to tearing.
Simple and quick to set up.
The thermal insulating pearl cotton allows for up to 120 minutes of insulation.
The support is distributed evenly across the six points.
Verdict: Best foldable ice bath for the price.
This is a high-quality, durable ice bath that can be used year-round.
It is made with thick insulation and a strong outer casing, so it can withstand even the coldest temperatures.
You'll discover Ice Barrel to be of excellent quality, unlike inflatable bathtubs that might explode or foldable adult bathtubs that may break.
Ice Barrel is portable, durable, compact, and looks cool outdoors!
Ice Barrel was developed to be the ice bath and soaker tub of choice due to its ergonomic design that fits most people comfortably!
With a capacity of 105 gallons, the Ice Barrel is quite robust!
After a long day, the Ice Barrel is just what you need to unwind from the neck-to-toe.
Verdict: Best mid-priced ice bath available in the market.
Are you looking to soak your tired and weary muscles in a luxury ice tub with modern aesthetics?
Then Cold Stoic by Renu Therapy is the way to go!
This ice bath features clean, cold technology and a programmable thermostat that makes it super easy to regulate the temperature.
It's designed for both inside and outside use and has a modern style that will complement your back yard instead of sticking out.
The Stoic Cold ice tub gives you a choice of 4 different wood color grains to match your indoor or outdoor space.
It also comes with a matching step stool, an insulated cover, and a guide for optimizing the cold plunge tank's benefits.
Easy setup and maintenance.
High quality made in the US.
5-year limited warranty.
Verdict: Best luxury ice bath.
Ice One by iCoolSport.com is a unique portable ice bath machine in that by connecting the ice tub to their Compact Cooling Units, you won't have to worry about lugging around bags of ice.
With IceOne bath tub, you don't have to add ice; just set the temp and the unit does the rest!
Ice One is conveniently portable and setup is quick.
The unit includes a hand pump, carry bag, repair kit & chamois cloth.
Ice One comes with water inlet & outlet points for use with just ice or with any compact cooling or heating machine, making it a great contrast therapy bath tub as well.
This is one of the best portable ice bath tub for athletes.
No need for ice but has heaps of cooling power, quiet & automatic operation.
Comes complete with high flow long life water pump and all pool connection hoses.
Set up by hand in just 15 minutes or less than 5 with an electric pump.
Verdict: Best portable ice bath for sporting events or trips.
If you're looking to get started on the practice of ice bathing and the recovery and wellness benefits of cold therapy and are inclined to do-it-yourself, consider getting the Muro Portable Ice Tub.
Muro has 3 layers of construction that helps retain the cold temperature better, allowing for you to enjoy a cold soak longer.
Muro's sturdy construction and 6 support rods make for a stable and durable ice tub that you can assemble easily yourself.
Comfortable sitting space with dimensions of 27.6″ wide and 27.6″ high (70 x 70 cm).
Can be folded and stored away conveniently.
Comes with a seat cushion and air pump.
Verdict: Best DIY-friendly ice bath tub.
If budget is tight, you can save money and use your existing space to make genuinely cold plunges on a budget.
You may spend $70 on an adult inflatable bathtub like this one, fill it with ice, and have as many cool therapy plunges as you want.
What I love about this design is that it allows you to stretch your leg out for optimum blood flow circulation while reclining in the headrest and back support.
And, nothing speaks of rest and recovery like a having a drink waiting for you in it's cup holder.
This makes Co-Z Inflatable tub a cheap ice bath tub alternative.
Made from high-density, durable PVC material.
Comes with an electric air pump that inflates it in three minutes or less.
Comfortable padding and durable design.
Verdict: Best budget-friendly ice bath alternative.
So if you are tired of sore muscles and aching joints, the best way to recover from a tough workout or long day is with an ice bath.
There are many different types of best ice baths available in the market today, but these are the best ones that I have come across.
I hope you find the best ice bath that fits your needs and helps you recover quickly!
Stay healthy!
Frequently Asked Questions
What is an ice bath?
An ice bath, or cold immersion, is a therapeutic technique that involves submerging yourself in cold water or ice for a set period of time.
The practice has been around for centuries and has been used by many cultures for a variety of reasons.
Today, there is a good deal of scientific evidence that supports the use of ice baths for health and performance.
The most common reason people use ice baths is to recover faster after strenuous exercise, but they can also be used to reduce pain and inflammation, lower stress, improve mood and brain function, and even help strengthen one's immune system.
How do ice baths help?
When you submerge yourself in cold water or ice, your body goes into survival mode.
Your heart rate decreases, as does your blood flow and oxygen consumption.
This is because your body is trying to preserve as much energy as possible.
While in a state of survival mode, your body releases endorphins, which are hormones that block pain signals and create a feeling of euphoria.
This means that not only do ice baths help improve recovery after strenuous exercise or workout, but they can also help decrease pain and inflammation and metabolic waste post workout.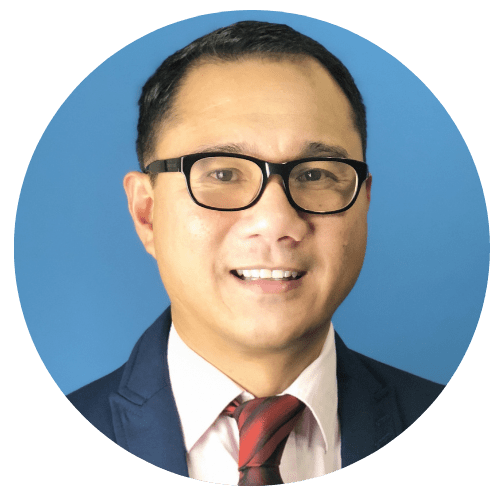 Dr. Lex Gonzales, PT, DPT, is an author and speaker who has been working as a licensed healthcare professional for over 24 years. On drlexgonzales.com he provides quality information and practical solutions you can use to achieve the best version of your healthy self.