[Please note: Some of the links are affiliate links which means I make a small percentage of the sale, at no extra cost to you. I only recommend products or services I find useful for my readers. You can always google them if you don't want to use my link. Thanks!]
Do you want the best elliptical under 1000?
If so, then this article is for you.
I'll show you the best ellipticals that come at an affordable price and will suit your needs best.
There are many different features to look out for when buying an elliptical machine but I'll help you find one that suits your needs best.
Elliptical machine trainers are a fantastic choice for anybody wanting to add a low-impact, aerobically-demanding piece to their cardio regimen.
Ellipticals have risen in popularity over time as they provide a high-intensity, total-body workout that doesn't put too much strain on your joints.
So when it comes to improving your cardio, a budget-friendly elliptical that does not break the bank is an excellent option.
What Features Do You Need to Consider When Buying the Best Elliptical Under $1000?
There are several factors to consider before purchasing an elliptical machine for your home gym:
Is it within your budget?
Is it equipped with the features you are looking for?
Is it possible to adjust the resistance?
Is there a variety of workout routines available?
You may be worried that your price range of $1000 and under will limit your selection, but you may be surprised to learn that you will still be able to find some fantastic elliptical equipment for home use at this price.
What is the Best Elliptical Under 1000?
Here are my top picks for the best elliptical machine under $1000 that'll cater to your specific wants and needs:
Here are the best ellipticals under $1000 available now:
Schwinn Fitness 430 Elliptical
The Schwinn brand is known for its excellent quality and value.
The Schwinn Fitness 430 Elliptical combines the best aspects of an elliptical to provide you with a fluid, pleasant workout that improves cardio and muscular strength while reducing weight.
The Schwinn 430's minimalist control panel and sleek, streamlined design make it simple to manage your data and keep track of your excellent outcomes.
Goal Track capability enables users to create individual fitness goals by tracking time, distance, and calories to compare with previous workouts.
20″ stride with Precision Path foot motion technology simulates a natural running motion.
The high-speed, high-inertia drive system allows for simple start-up and smooth, silent workouts.
20 levels of computer-controlled resistance for a wide range of workout intensity options.
The Schwinn Fitness 430 Elliptical machine is a great way to get a low impact workout at home.
Its elliptical motion is easy on your joints, and the 20 levels of resistance let you customize your workout on the LCD screen.
So whether you're just starting on your fitness journey or you're looking for a new challenge, the Schwinn Fitness 430 Elliptical is one of the best elliptical trainers available in the market.
Price: $799 – $999
The Niceday Elliptical Machine CT11 is a great choice for those looking for an affordable and effective way to get in shape.
With 90% of its design already pre-assembled, this elliptical machine is the easiest to assemble among all the elliptical machines I've reviewed.
Hyper-Quiet Magnetic Drive System – the latest technology magnetic system that eliminates noise, and control the sound at 20DB even after millions of times workout!
16LB Flywheel with 16 Resistance Levels – thanks to the 16lb flywheel and high gear ratio, no need for any electrical source.
400 LBS Weight Capacity – made of the 8.5cm extra-thick commercial steel pipe. The heavy-duty base contributes outstanding stability and loading capacity.
Niceday promises its customers a life-long service for its products. They have a professional online service team that can provide help with any questions about this elliptical machine.
Niceday will also pay for all of the replacement costs if customers need replacements.
With its affordable price tag and features, the Niceday Elliptical Machine CT11 is a great choice for anyone looking for the best elliptical under 1000 with strong company guarantees.
Price: $599 – $799
With the Schwinn Fitness 470 Elliptical, you can explore the world and discover 50 plus global routes that auto-adjust in real-time to your speed! (subscription to the Explore the World app required)
I also love how this elliptical machine automatically adjusts to your speed, allowing you to move at your own pace.
With enhanced Bluetooth connectivity, you can set, track and monitor progress with popular app-based tracking tools.
10° motorized adjustable ramp enables incline level control to give you fun and challenging workouts.
25 levels of resistance for a wide range of workout intensity options.
Heart rate sensors.
DualTrack blue backlit LCD system displays 29 workout programs.
The Schwinn Fitness 470 Elliptical brings fun into your home workouts!
It is well-constructed and features a wide range of functions, including a DualTrack blue backlit LCD display system.
This best elliptical under 1000 is also very easy to use, making it a great choice for beginners and experienced users alike.
Price: $899 – $999
With GOELLIPTICAL V-450T USB port and headphone port, you can listen to your favorite music while working out!
This machine has 24 different levels of resistance with a special toggle switch allowing for an excellent cardio workout.
3-position adjustable swinging arms.
8-position adjustable foot pedals.
Water bottle & storage rack / smartphone & tablet holder.
17″ stride no-impact elliptical motion with quiet magnetic resistance.
With a 0-24 level Special Rotary Switch for resistance adjustment and random program with unlimited variations, the GOELLIPTICAL V-450T is one of the best elliptical under 1000 that will give you a variety of workout options!
Price: $899 – $999
With the Sunny Health SF-E3912 Pre-Programmed Elliptical Trainer, you can pack a cardio workout in the comfort of your own home.
Grab on to the handlebars to engage muscles in your upper body and to maintain balance during your exercise.
Hold on to the pulse grips while striding to keep track of your heart rate.
Sunny Health & Fitness SF-E3912 will work manually when not plugged in and the resistance will remain the same as the last setting!
• DEVICE HOLDER: Keep your favorite media devices close to you during your workout sessions when you place them on the built-in device holder.
• RESISTANCE: Challenge yourself with the programmable magnetic resistance when you power on this elliptical.
• WEIGHT CAPACITY: Take advantage of the 330 lb weight capacity and its floor stabilizers, which will keep the elliptical steady.
• POWERFUL WORKOUTS: Take advantage of 24 unique workout modes, including manual, pre-program, watt, body fat, heart rate, and user programs.
Take your workout to the next level and control your in-workout entertainment when you place your personal device on the Sunny Health & Fitness SF-E3912's built-in device holder.
Use the recovery function to track how well your heart level returns to normal after your exercise.
This elliptical machine cam help you activate your body-fat program to tailor your elliptical workouts to your specific BMI.
For its price, this is definitely one of the best elliptical under 1000!
Price: $417 – $479
There are a lot of different elliptical machines on the market these days.
Some are simple, basic machines while others are much more advanced and feature-rich.
If you're looking for an elliptical machine with programmable app features that is under $1000, then you'll want to check out Fitness Reality 2346.
Bluetooth Smart Technology allows you to keep track of your body composition metrics with the MyCloudFitness app.
Strong steel frame construction with user height range 5'1" to 6'4" and a 300 lbs weight capacity.
Turbo momentum drive features a 44 lb flywheel with 24 levels of smooth magnetic tension resistance.
Full motion handle bars to engage muscles in your arms, chest, shoulders, and back.
If you are looking for personalized fitness program app you can use with your elliptical machines, the Fitness Reality 2346, with it's Bluetooth Smart Technology, allows you to keep track of your body composition metrics with the MyCloudFitness app available on iOS/Android.
Price: $799 – $929
The Go Elliptical V-450X is equipped with a maintenance-free, silent magnetic resistance system providing a fluid elliptical movement.
This elliptical machine offers unlimited workout programs, random programs with unlimited variations and 24 different levels of resistance allowing for an excellent cardio workout for the beginner or advanced user.
0-24 level Special Rotary Switch for resistance adjustment.
Water bottle holder & storage rack / smartphone & tablet rack.
18″ stride no impact elliptical motion with quiet magnetic resistance, special belt drive, inertia load 20kg, and speed ratio of 1:12.7.
Music enabled with USB charging port – listen to your favorite music as you burn calories with the included music system.
Heart Rate Monitoring (EKG-Contact) on the fixed handlebar.
The GOELLIPTICAL V-450 comes with an impressive array of workout programs to suit any fitness goal.
Whether you're looking to improve your cardiovascular endurance, build muscle, or simply shed a few pounds, the V-450 has a program for you.
Price: $939 (Price may vary with company or Amazon promotions.)
Conclusion
An elliptical machine provides an alternative to the traditional treadmill workout and offers a number of advantages.
First, it is a low-impact form of exercise, which means it is easier on the joints than running.
Second, it provides a complete entire body workout, as it works the arms, lower body, and core muscles.
Third, it is suitable for all fitness levels, as it can be adjusted to provide a challenging workout for beginners as well as experienced athletes.
Fourth, it is a piece of equipment that would fit relatively small spaces, as it takes up less room than a treadmill.
Finally, it is relatively inexpensive, with many quality and best elliptical under 1000 available at a price point that is friendly to your budget.
For all these reasons, an elliptical machine is the best choice for those looking for an effective, low-impact, full-body workout.
Frequently Asked Questions
What Is An Elliptical Machine?
An elliptical machine is a piece of fitness equipment that is used to simulate walking, running, or climbing.
It is often used as an alternative to traditional cardio exercises like running or jogging without the stress and strain of repetitive impact on your joints. Exercising on hard surfaces can actually lead to exercise injuries.
Elliptical machines are available in both upright and recumbent styles, and many include additional features like heart rate monitors, LCD screens, fitness tests, adjustable stride length, and built-in TVs.
What Other Features Should I Look for in an Elliptical Machine?
When it comes to finding the best elliptical machine, there are some important feature to keep in mind.
First and foremost, you'll want to consider the machine's resistance levels.
If you're a beginner, you'll likely want a machine with low resistance, while more experienced users will prefer a machine with high resistance.
Another important consideration is the stride length. Some machines have a fixed stride length, while others have shorter strides or adjustable strides that allow you to adjust the length to suit your needs.
Finally, you'll want to think about the machine's display.
Some displays simply show your basic stats like time, distance, and calorie burn, while others also include programs and features that can make your workout more effective.
When choosing the best elliptical machine for your needs, be sure to keep these important factors in mind.
What Are the Benefits of Using an Elliptical Machine?
There are many benefits to using an elliptical machine, including improved cardiovascular health, increased muscle tone, weight loss, and better joint health.
Elliptical machines provide an effective workout that is low-impact and is easy on your joints, making them a great option for people with arthritis or other joint problems.
In addition, elliptical machines are an excellent way to burn calories and lose weight.
A 155-pound person can burn up to 590 calories in 30 minutes on an elliptical machine, making it a great workout for those looking to shed a few pounds.
Whether you're a beginner or a seasoned fitness enthusiast, an elliptical machine can provide a great workout that will help you reach your fitness goals.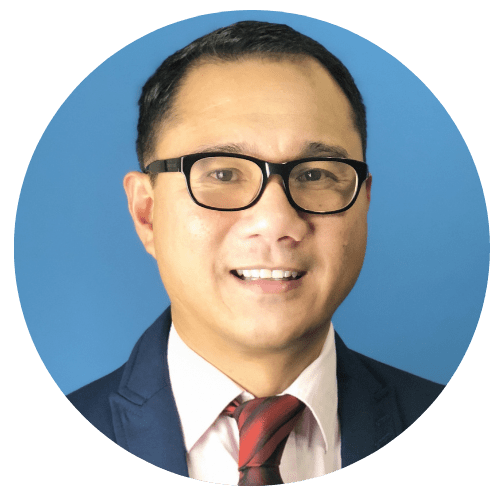 Dr. Lex Gonzales, PT, DPT is an author and speaker who has been working as a licensed healthcare professional for over 24 years. On drlexgonzales.com he provides quality information and practical solutions you can use to achieve the best version of your healthy self.