It is not unusual for someone to fall at any age, but the facts and statistics on the incidence and risk of falling among the Baby Boomer generation might surprise you.
While it's easy to believe that a broken bone or other serious injuries would be worse than those without them, the truth is that even minor injuries from a fall can lead to chronic pain and disability over time.
Fall prevention is a growing concern among the Baby Boomer population, and for good reason. Here are facts and statistics about falling that might surprise you:
1. Every second of every day, an older adult falls.
According to a study published by the Centers for Disease Control and Prevention (CDC), in the United States alone, every one second of every day, an older adult falls. Falls are one of the most common reasons for hospitalization and injury among older adults. It is estimated that falls cost the US $30 billion annually in medical expenses and lost productivity, in addition to the emotional toll on patients and their caregivers.
2. More than 1 out of 4 older adults fall each year.
Take back your confidence and banish your fear of falling! Get my QUICK and EASY Guide to Improve Your Balance at Home for free here.
Many people who fall, even if they're not injured, become afraid of falling. This fear may cause a person to cut down on their everyday activities. When a person is less active, they become weaker, and this increases their chances of falling.
3. More than 95% of hip fractures are caused by falling.
A hip fracture is a break in the upper portion of the thighbone. Most hip fractures occur in elderly patients whose bones have become weakened by osteoporosis. Each year, more than 300,000 older adults are hospitalized for hip fractures.
4. Falls are the most common cause of traumatic brain injuries (TBI).
Traumatic brain injury, also known as TBI, is a sudden injury that causes damage or alteration to the normal functions of the brain. Symptoms can vary from mild to severe with patients presenting with loss of or decreased consciousness, loss of memory, disorientation, difficulty concentrating, or even focal neurologic deficits like weakness, loss of vision, or changes in speech.
5. Each year, 2.8 million older adults are treated in emergency rooms for fall injuries.
According to the statistics compiled by CDC in 2015, the total medical costs for falls in the United States totaled more than $50 billion. Medicare and Medicaid shouldered 75% of these costs.
6. Falling once doubles your risk of falling again.
Studies have shown that having sustained a fall increases a person's risk of sustaining another fall. Even without a resulting injury from a fall, some people develop a fear of falling that may limit their daily activity.
7. Falls among older adults are very costly.
Each year, about $50 billion is spent on medical costs related to non-fatal fall injuries and $754 million is spent related to fatal falls. As the number of Boomers, aged 65 and older, grows we can expect the number of fall injuries and the cost to treat these injuries to soar.
A year ago, my friend Jimmy, a happy and healthy 68-year-old gentleman, loved to go fishing and would spend all day by the water.
One day, he fell while fishing on the pier. The doctor said that his hip was broken in two places. His doctor said it's no big deal, but Jimmy felt like there was something wrong with him now that he couldn't work anymore or do any of his favorite activities.
It took Jimmy nine months to go back to walking without using a walker. It took him a year since his fall to go back to fishing. A year he could not take back anymore.
The statistics of falls among Boomers are real, and so are the consequences:
Every second of every day, an older adult falls.
More than one out of four older adults fall each year.
More than 95% of hip fractures result from a fall.
Falls are the number one cause of traumatic brain injuries.
Each year, 2.8 million older adults are treated in emergency rooms for fall injuries.
Falling once doubles your risk of falling again.
Falls are very costly – financially, emotionally, physically, and psychologically.
By following these simple fall prevention strategies, you don't have to be a part of the grim statistics of falling among the Boomer generation.
Now that you know these facts about the risk of falling among Boomers, consider sharing this article with a friend. Let us help improve the odds for your loved ones!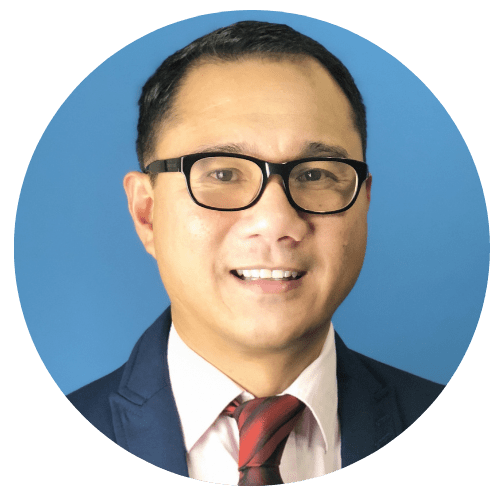 Dr. Lex Gonzales, PT, DPT is an author and speaker who has been working as a licensed healthcare professional for over 24 years. On drlexgonzales.com he provides quality information and practical solutions you can use to achieve the best version of your healthy self.
more balance and fall prevention articles